Hawaii Mission Trip - Day 4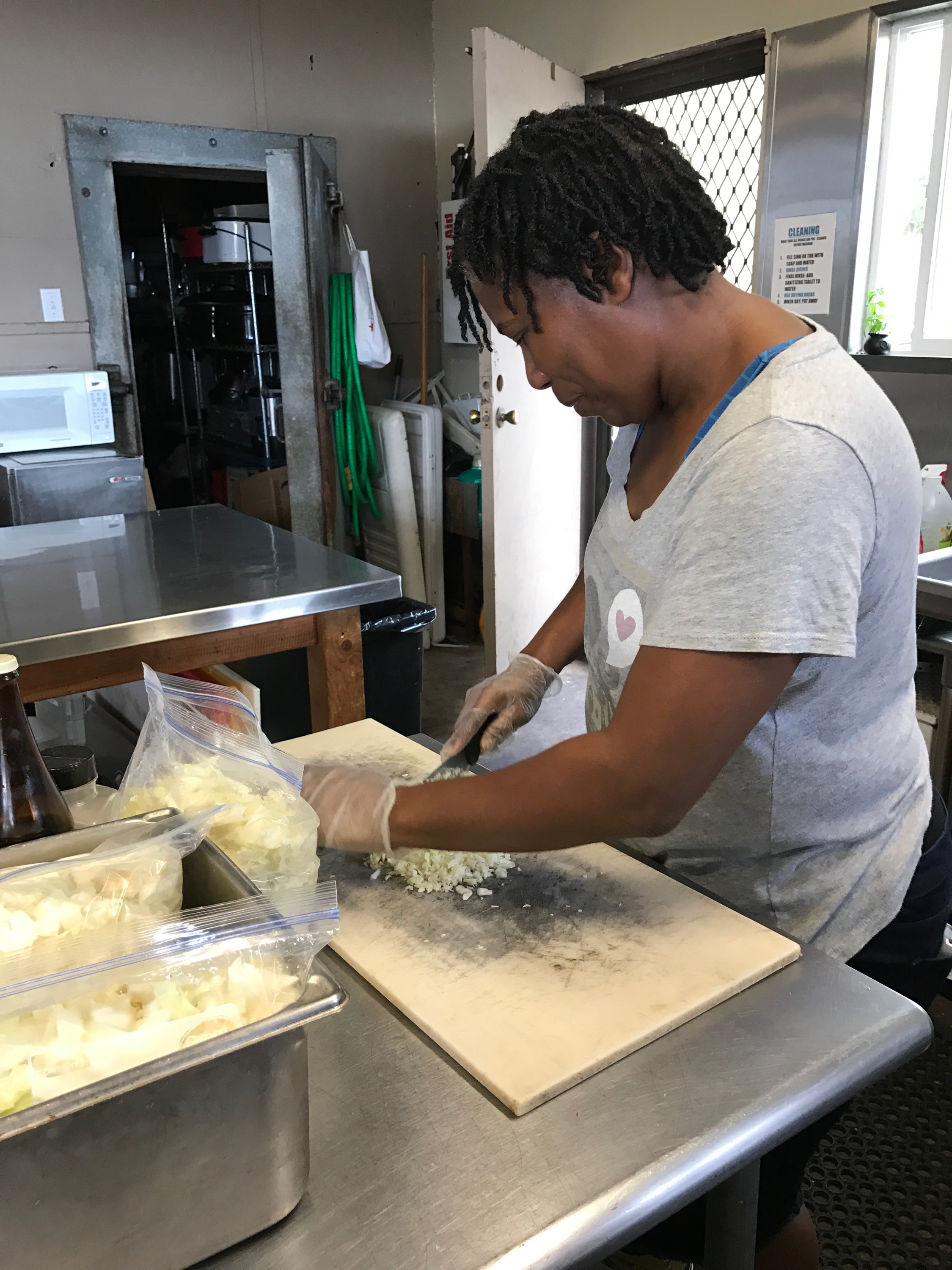 DAY 4
We began the day once again by joining the men's and women's bible study at 7:30am. Everyone came together and the end of our studies to sing happy birthday to Pastor Dale.
Our focus for the day was to begin cleaning up the church in prep for a huge yard sale for the community this weekend. The team spread out around the church to remove old junk, sweep dusty floors and clean items for the yard sale. This was hard, dirty, and sweaty work, and everyone performed their duties with cheerful hearts.
Tom Cook was able to do some plumbing to repair the only bathroom sink available to the team. He was then inspired to tackle an even bigger plumbing job to fix the laundry sink that has been broken for many months.
At 5:30pm the ladies of our team joined the Living Way hula dancers and learned to dance the hula to Glorify Thy Name. They did a great job and were invited to join the Living Way dancers to perform the hula on Sunday.
At 7:00pm we joined their bible study entitled Overcoming Life's Dominating Sins. Pastor Greg gave an inspiring message from the life of Elija on overcoming depression . The message touched all of us and we were amazed at the transparent testimonies being given throughout the lesson.
We had a wonderful spaghetti dinner with everyone and ended the night with "kanikapila", a time of music, telling stories, singing and laughing.
It was another blessed day with our family at Living Way Church in Maui.